When it comes to portable game consoles, buying a case for it is an essential. During the holiday season store shelves are packed with cases in all price ranges and sometimes cases are even bundled with that shiny new Nintendo Switch Lite that you picked up. I am telling you to throw it away and buy a tomtoc case for your new game console as it is the only case that you will ever need at a reasonable price.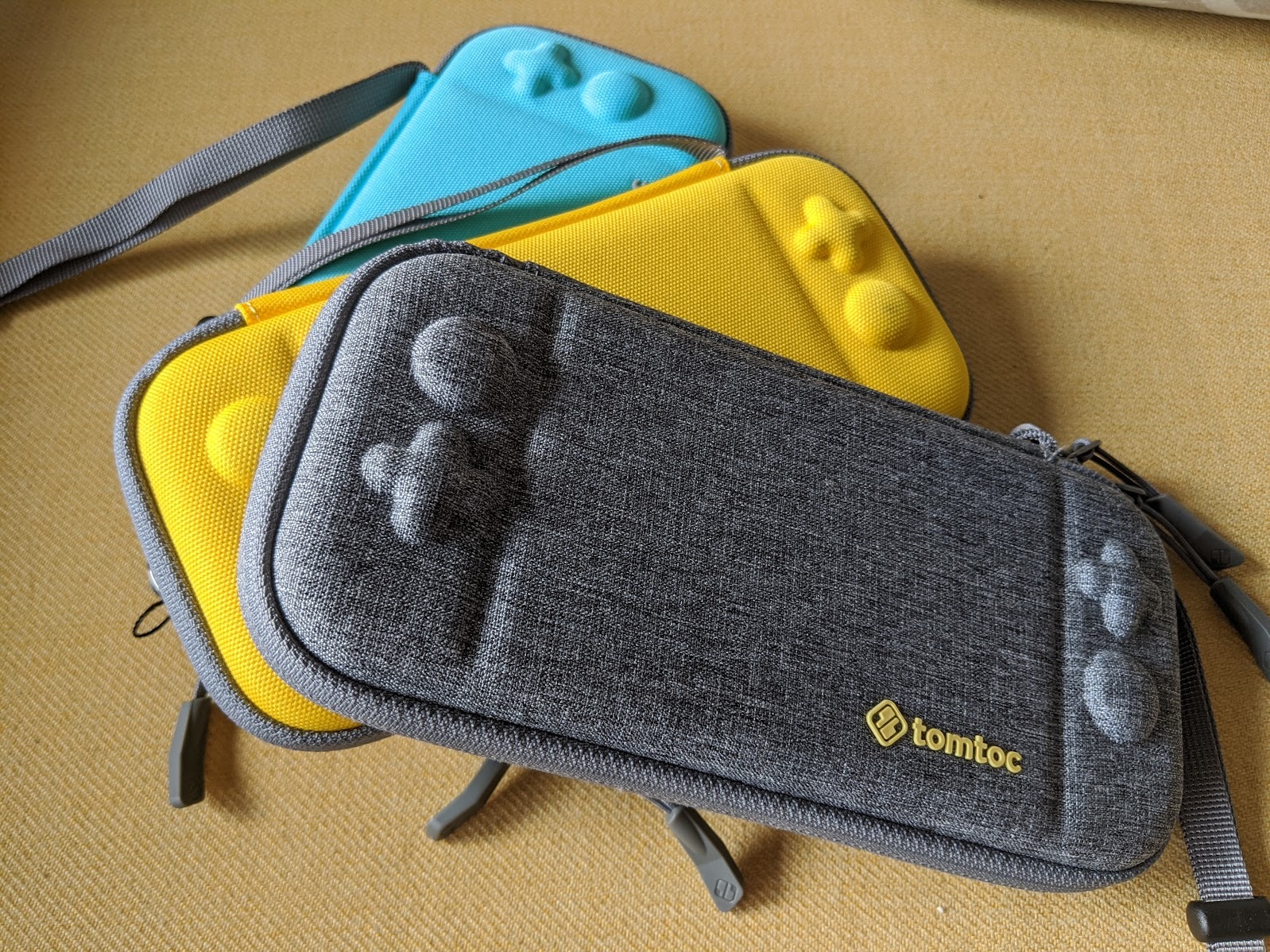 If you listen to the podcast then the name tomtoc is not new. Last year they sent us some amazing new cases for our Nintendo Switch that all of us have been using. Instead of creating something brand new and funky for the Lite, tomtoc took what they already mastered and perfected it for the new smaller console. They didn't stop there, as they also introduced some fancy new colors to match your Lite, which I really appreciate. tomtoc offers two difference types of cases, the Slim Case and the Travel Case each in gray, yellow, and turquoise. The main difference between the two is that the Travel case can hold 24 games (compared to 8 in the slim) and has an extra pouch in the list to put some accessories.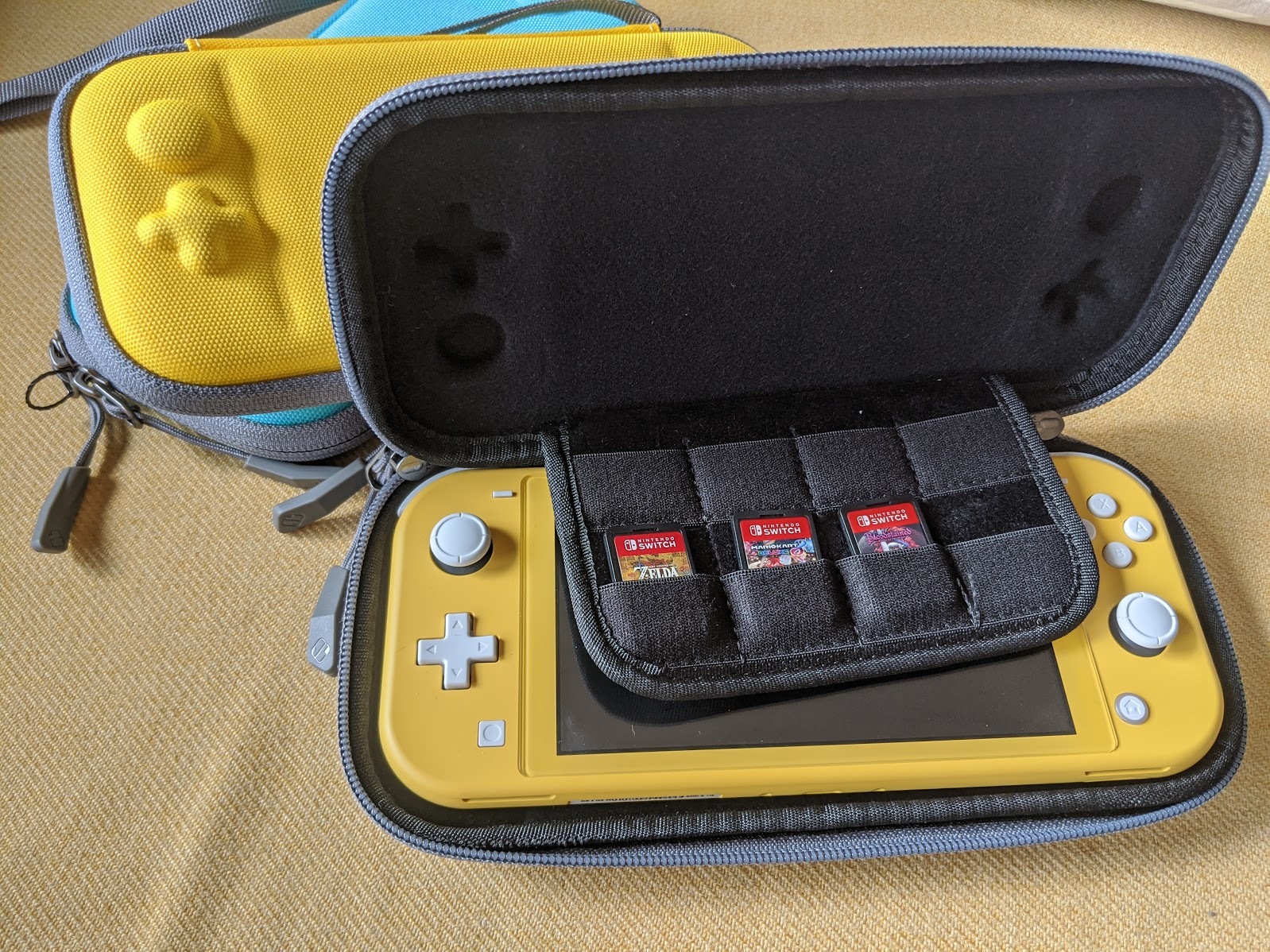 The build quality on these cases is superb with a hard shell exterior to protect the Switch. It has a nice textured material on the outside that feels nice to touch and has extruding d-pad and joy-stick bumps so your controller doesn't get smushed. On the inside is a lovely soft fleece that are like pillows for your Switch to sleep in when it is resting and the game case cover sits on top of the screen to clean it off when stored away. There are two zippers of the highest quality that enable you to zip in either direction and for this iteration tomtoc added a wrist strap so you can easily carry the system around. Everything fits just right and feels like a premium quality including the colors that they went with. While not matcing 100% to the exact yellow and turqoise of the Switch, they are very lovely to look at and I decided to mix and match my yellow Switch with the turquoise case.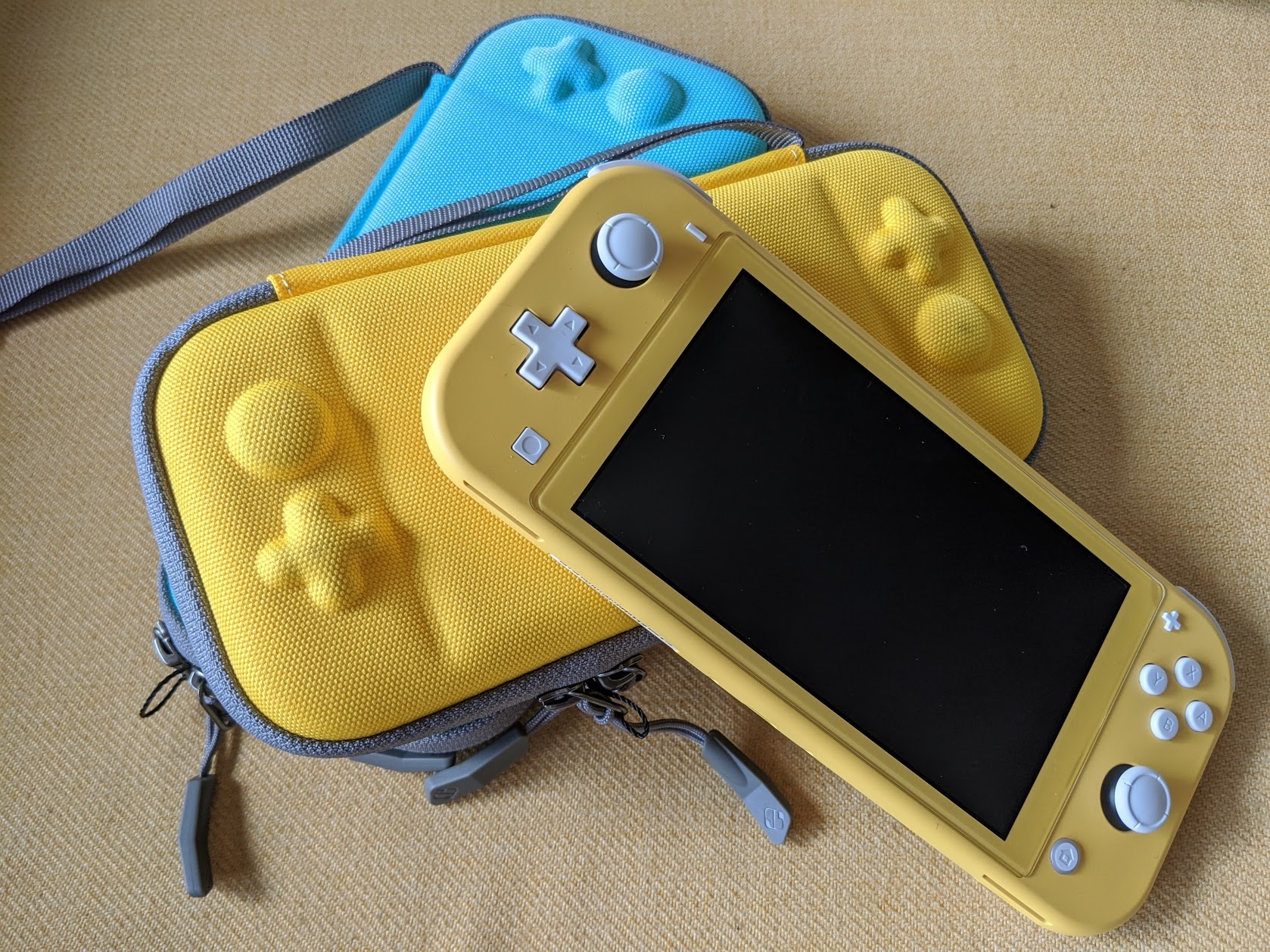 To cap it all off these cases come in at excellent prices retaining for $19 and $24 respectively. There is no better case out there at this price point in my honest opinion than these tomtoc cases.
The tomtoc cases in this review were sent to the Dispatch team from tomtoc for free.
Read about Nintendo Dispatch's Reviewing Policy


Subscribe to Nintendo Dispatch Podcast
Get the latest episodes of Nintendo Dispatch automatically using the links above, or by copying and pasting the URL below into your favorite podcast app: http://www.nintendodispatch.com/rss