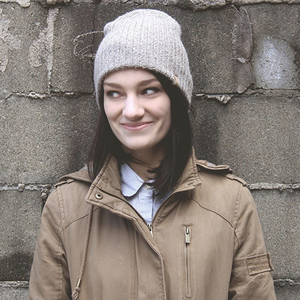 Christina Sharp
Co-Host of Nintendo Dispatch
Christina's first experience with video games was not being allowed to play her brother's Nintendo 64, instantly making her to want to play even more. Spoiler alert, she eventually was allowed to play, drifted her way through Mario Kart and eventually found her love of simulation and puzzle games through The Sims and Sim City. She isn't very loyal to a specific console but has loved playing games on The Switch, learning about and discussing everything Nintendo related, and sharing her thoughts on new games.
When Christina isn't playing video games she's running Cinder Design Co. with her partner, teaching, cooking, or outside enjoying the fresh air.
Christina Sharp has hosted 131 Episodes.