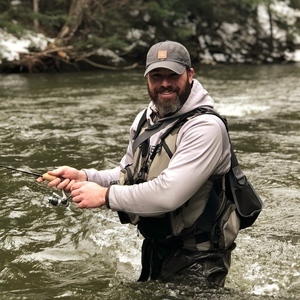 Michael Rivette
Co-Host of Nintendo Dispatch
Michael has been a "gamer" ever since he broke blocks and shot ducks on the NES! That love has continued for all these years and he's always excited to watch, read, play, or discuss the topic with others.
When Michael isn't playing video games he's busy running Cinder Design Co. with his partner or enjoying the great outdoors.
Michael Rivette has hosted 113 Episodes.
Episode | April 30th, 2018 | 1 hr 29 mins

3ds, 3rd party, eshop, mario kart, nintendo online, reveal, splatoon, switch, theme park, year one, zelda

Welcome to Nintendo Dispatch, your weekly Nintendo podcast where we break down the latest news, game releases, and happenings in the Nintendo universe. In this inaugural episode we introduce everyone to the podcast, review year one of the Switch, and talk about our hopes and dreams for Nintendo.