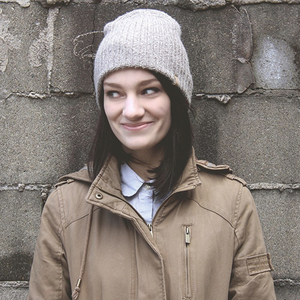 Christina
Co-Host of Nintendo Dispatch
Christina has hosted two Episodes.
Episode | June 12th, 2019 | 1 hr 4 mins

breadth of the wild, dark crystal, dq xi, e3, luigi, nintendo, pokemon, switch, treehouse, zelda

We have your full breakdown of Nintendo's E3 digital press conference where there were some major announcements including Animal Crossing, Zelda, Luigi's Mansion 3, DQ XI, The Dark Crystal, Fire Emblem, and so so so so so much more!

Episode | June 5th, 2019 | 1 hr 11 mins

labo vr, nintendo, nintendo switch, pokemon, pokemon home, pokemon sleep, smash bros. ultimate, super mario maker 2, tetris 99, video games

New announcements from the 2019 Pokémon Press Conference such as Pokémon Home and Pokémon Sleep. We discuss Tetris 99, an expensive eShop game, Super Mario Maker 2 Multiplayer details, Labo VR, and all the new releases! Oh, and we have a new host joining the team!