7th Sector is an atmospheric puzzle sidescrolling platformer. That's how one might describe it after watching the trailer, but there is much more to this game than just the puzzles. The atmosphere kept me coming back for more. The controls are fairly simple, but it does have its complex moments that can get very tricky and the same goes for the puzzles. They range in difficulty from fairly simple shape matching puzzles to more complicated math problems.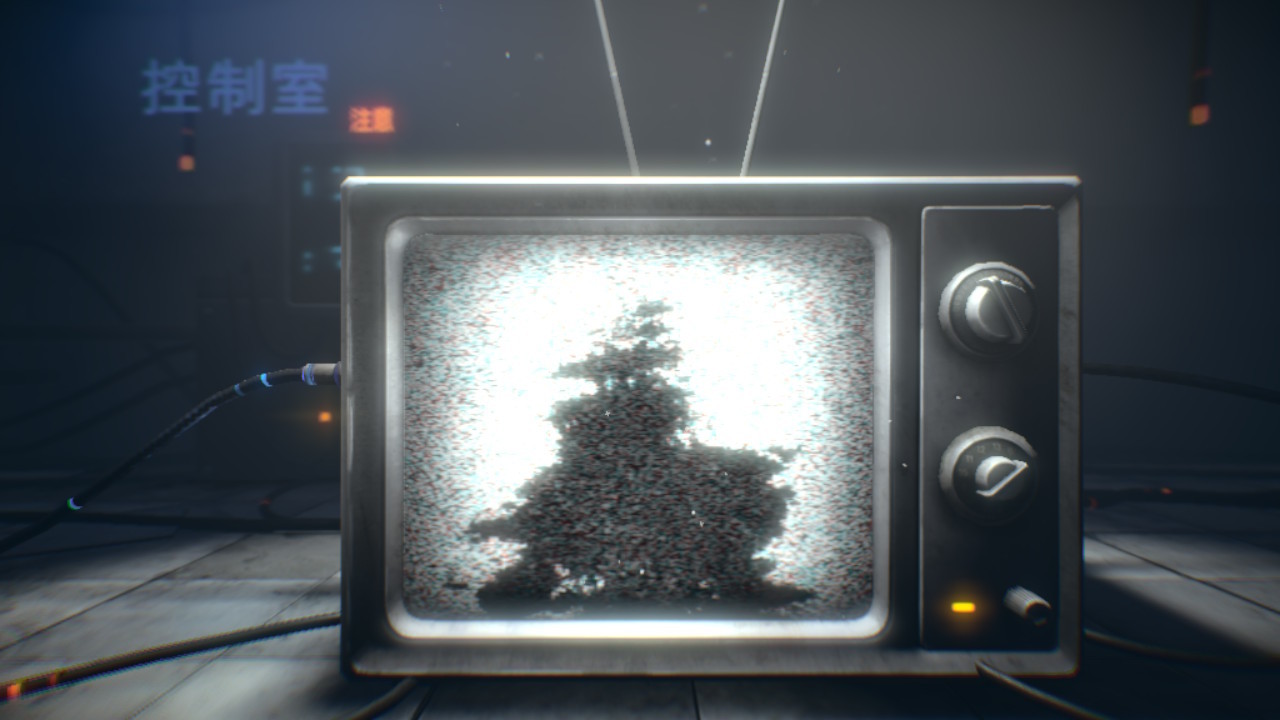 The game begins with you controlling a dark shadowy figure on a static television. There isn't a tutorial, but the controls aren't complex. The only thing the game shows you his "A=ACTION". Tapping A won't do anything, you need to hold it down. Once you figure that out, you transform into an electric spark that can travel through wires. This is how you navigate the environment, following the wires. You can move faster by holding Y. A and Y are the only controls the game explains to you. Everything else is fairly easy to figure out. You can transfer to different wires, command terminals, or other electronic devices as well to navigate. Transferring to other electronic devices is probably the most frustrating part of the game. For example, there is a part where you transfer from a wire to the remote control of a toy car. I was excited when this happened at first because it was as if the clouds parted and I got to move around in a 3D space, but after trying to control the car... I wanted to go back to the wire. It felt as if I was driving in water. That being said, that is my only negative criticism for the game.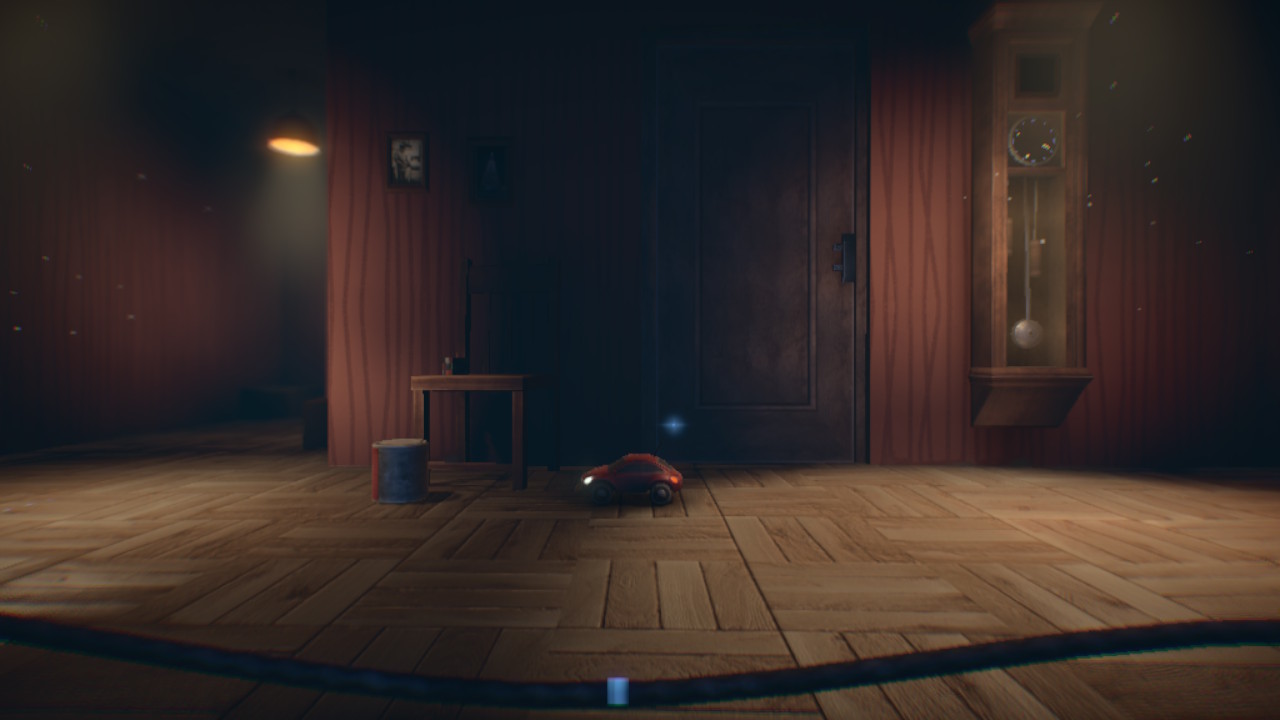 The puzzles range in difficulty. Some of them are simple timed jigsaw puzzles or analyzing the environment for clues, while others are much more complicated and involve math. Those puzzles, in particular, took me a while and required me to take notes to complete them. In the interest of providing an honest review, I feel it's important to share that I loathe math. So, the fact that I'm not complaining about math puzzles in this game carries a lot of weight.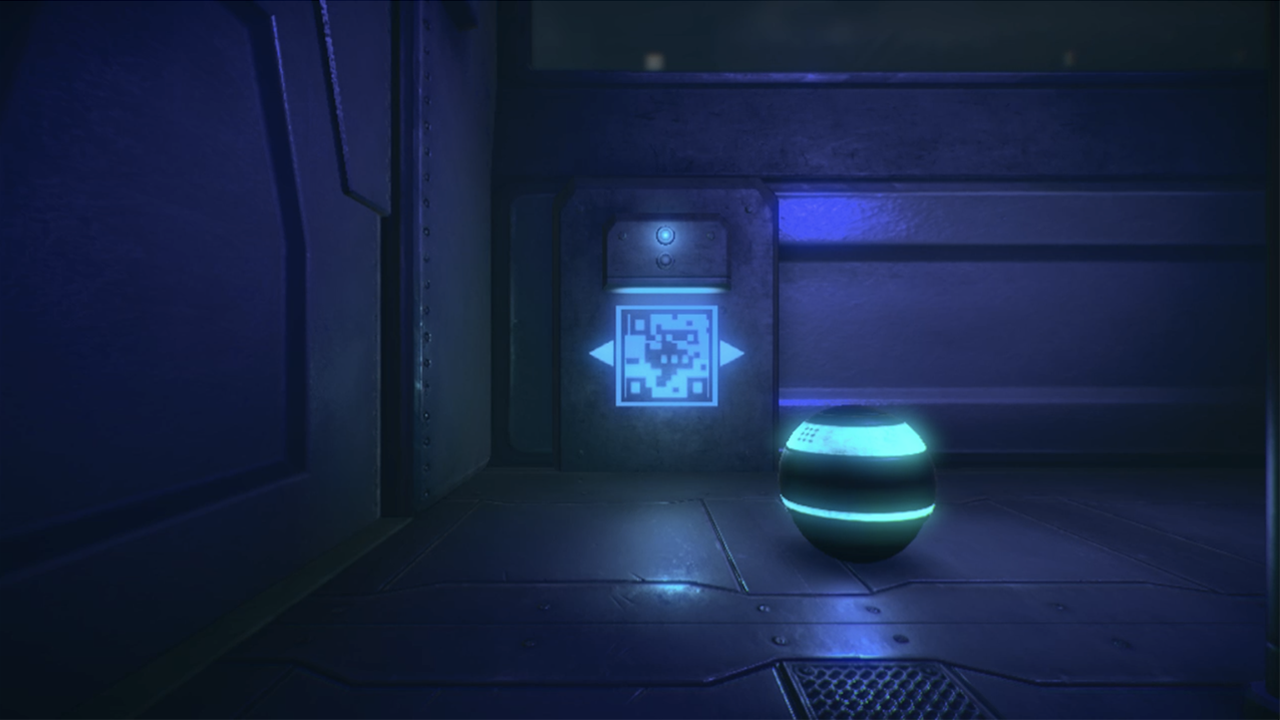 My favorite part of this game was the atmosphere and gaining an understanding of the world I was in. The game takes place in a very ominous dystopian cyberpunk environment that I found akin to movies such as the The 5th Element and The Matrix. As you travel through the system of wires, you get a glimpse of different people's lives. A couple arguing in the background, a man protesting on a rooftop through a hologram (that ends up getting tazed), and a "police-robot" knocking on someone's front door are all examples of things you may see. There is no dialogue in the game at all but instead, you will hear muffled voices or announcements over a PA system. The sound effects and soundtrack are very well done and bring an eerieness to the environment. I highly recommend playing with headphones on. In one part specifically, I was so emersed and focused on a puzzle that it scared me when I finished it and jumped! I am a big fan of the soundtrack which made me think of Blade Runner. Music for the game was created by a Russian artist, Aleksey Trofimov of Nobodies Nail Machine, who has also created music for the Fallout games.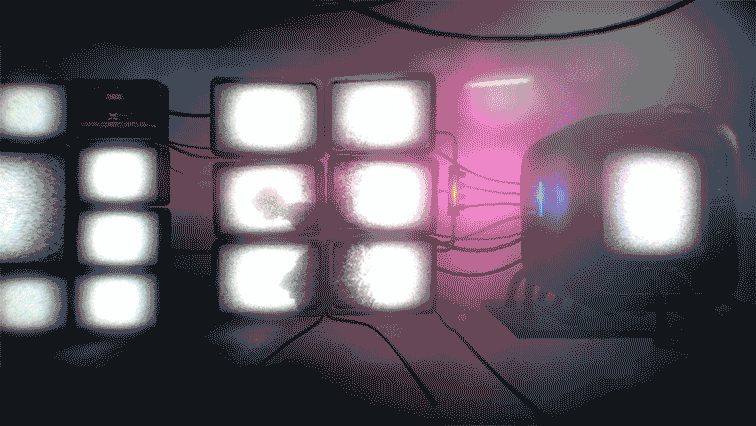 One thing is made clear. As you explore this mysterious world you have the sense that you are an anomaly. You either shouldn't exist, or someone/something doesn't want you there. This unsettling feeling causes you to continue moving forward to the next puzzle. As you complete puzzles throughout the game, you're also puzzling together this world's story to understand where you are, what you are, and why you're there. It's that mystery that held my interest and made me go back for more.
---

As you complete puzzles throughout the game, you're also puzzling together this world's story to understand where you are, what you are, and why you're there.

---



There is replay value to this game as well. It includes a branching system of four different endings so some choices you make throughout the game can impact what happens. I will very likely be going back to this game shortly to see what other endings I can get!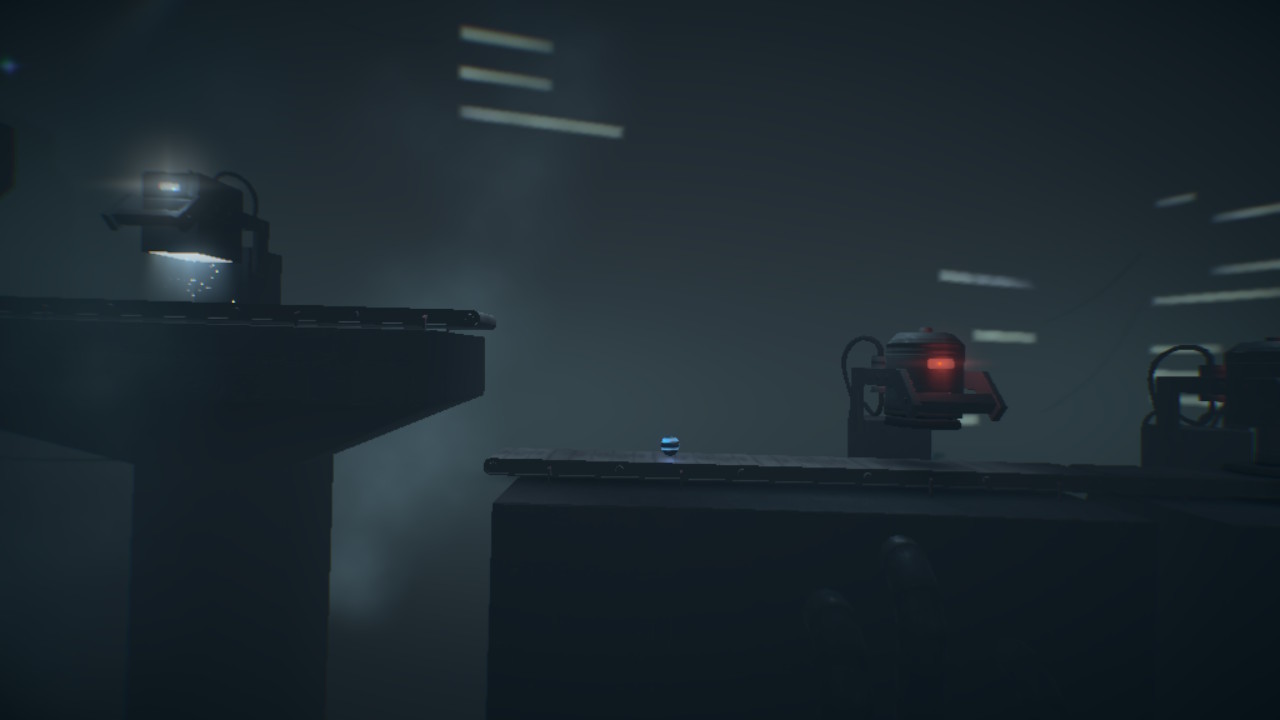 CONCLUSION
This is a fantastic game. After about 20 minutes of playing, I was excited to write a review and recommend it to all of our listeners and readers. Where it lacks in the 3d character controls, it makes up for with its immersive atmosphere. I've already recommended and gifted it to a couple of friends. It releases for consoles on Feb. 5 and is listed in the Nintendo Eshop for $19.99. I think that price feels accurate, but if you think that is a little on the expensive side for an indie game, it's also available on Windows PC through Steam starting at $12.99. It has "Very Positive" reviews on Steam as well, and I can't help but agree. It's no surprise now at this point that I officially give it a score of: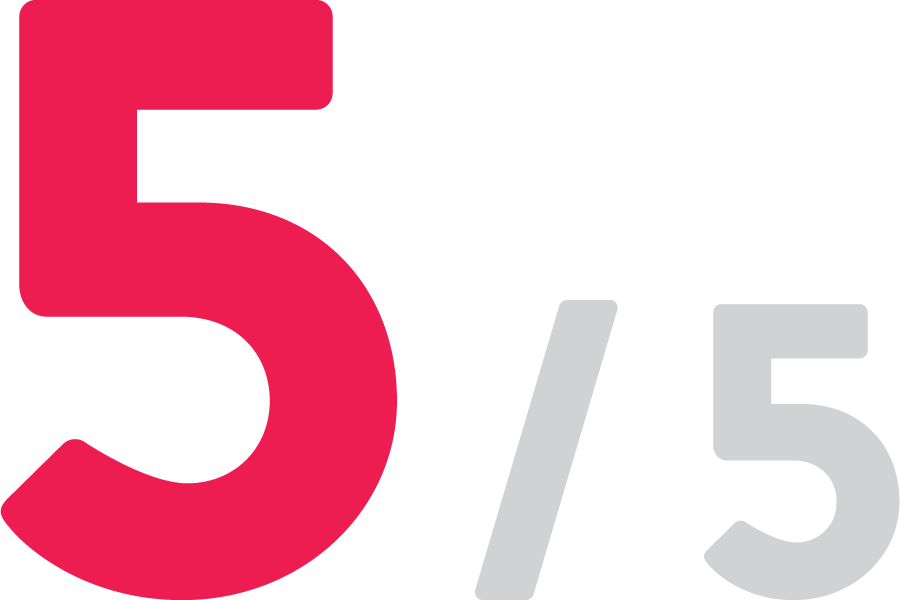 This game was reviewed by Christina who was provided a game code for free from the developer.
Read about Nintendo Dispatch's Reviewing Policy


Subscribe to Nintendo Dispatch Podcast
Get the latest episodes of Nintendo Dispatch automatically using the links above, or by copying and pasting the URL below into your favorite podcast app: http://www.nintendodispatch.com/rss